Treatment for Obstructive Sleep Apnea
Dr. Shankland has had extensive training in the diagnosis and treatment of sleep disordered breathing, one common disorder is obstructive sleep apnea. Working in conjunction with sleep physicians, Dr. Shankland uses a variety of oral appliances in lieu of CPAP, which are far more comfortable to patients and most generally foster better compliance than CPAP.
Using several types of oral appliances and with other adjunctive sleep aids, Dr. Shankland and his staff have been very pleased with the results they have seen, and so have the patients.
OSA has been shown to increase a person's risk for stroke, high blood pressure, forgetfulness, heart problems and many other serious problems. Basically, you can be treated with CPAP or an oral appliance.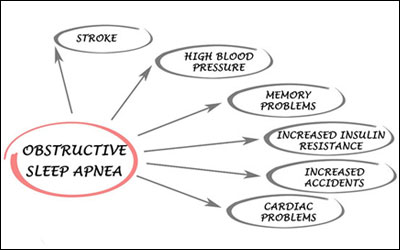 If you have been diagnosed with obstructive sleep apnea, your life may depend on its treatment. CPAP can be used if you want to go to bed looking like a fighter pilot! Or, you can use a comfortable and very effective oral appliance.